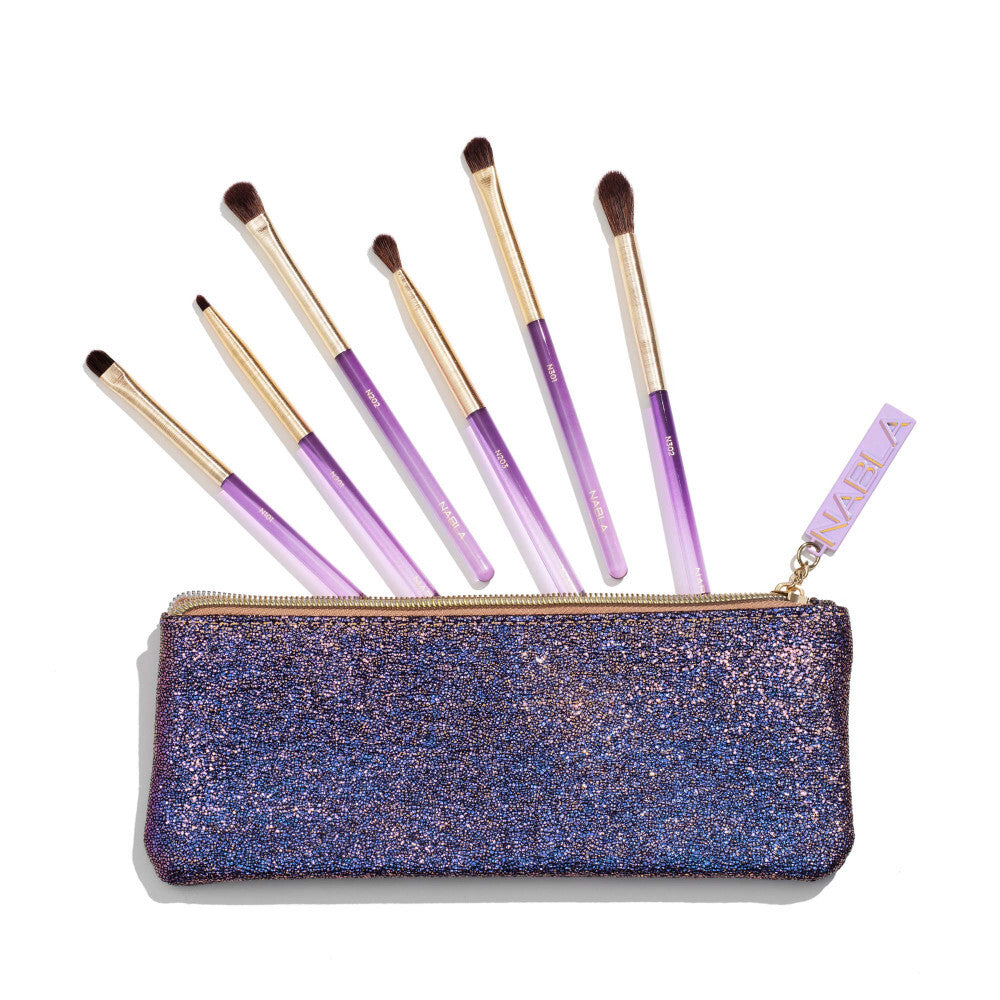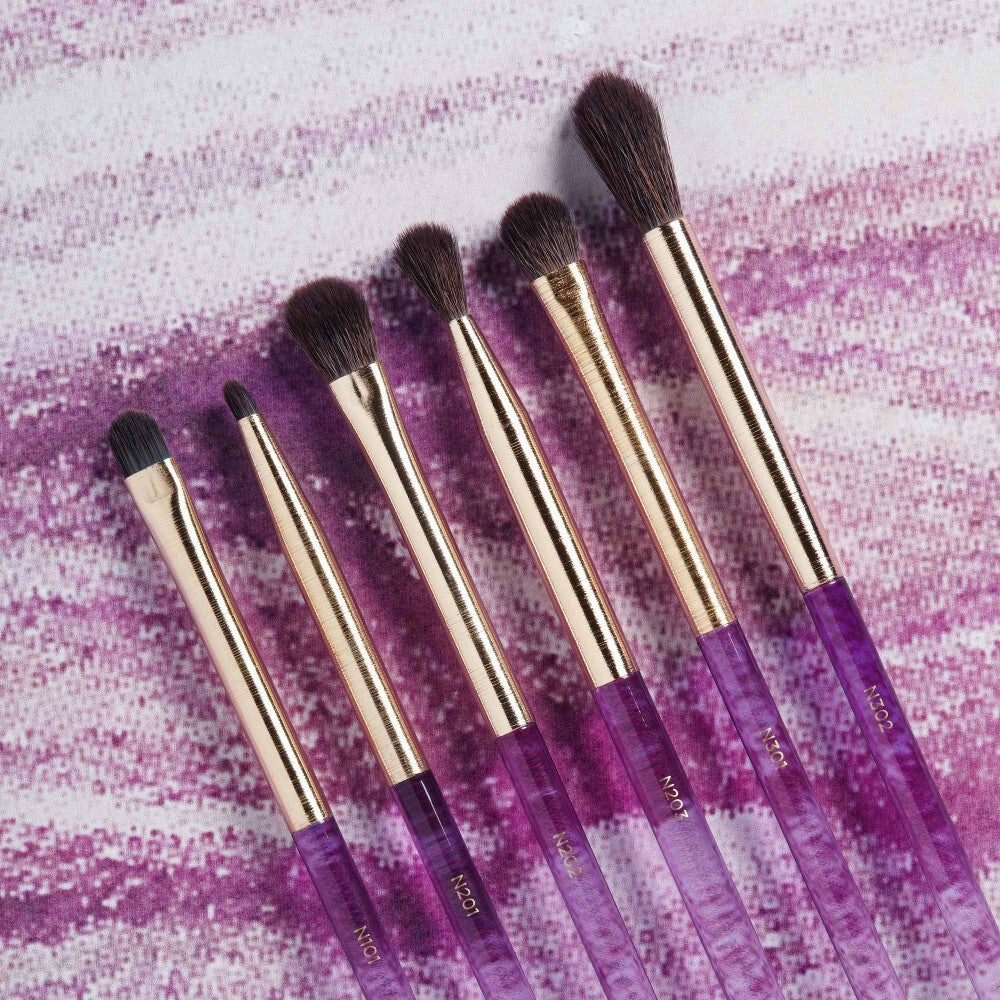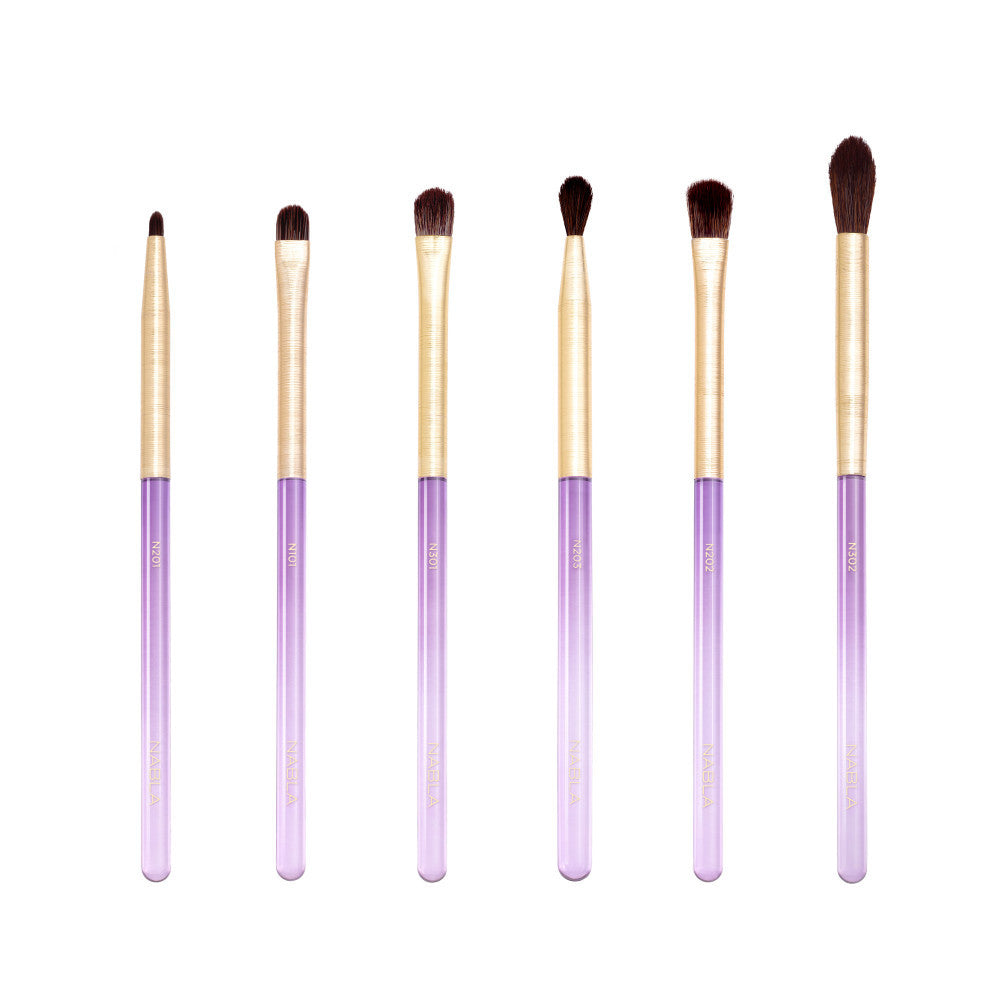 Amethyst Brush set - Nabla
Amethyst Detail Eye Brush Set is a selection of 6 brushes designed to create looks with definition and precision. The shape of the brushes was designed to give extreme control when applying and blending. The super soft synthetic and 100% cruelty-free bristles perfectly imitate high-quality natural bristle brushes. Its case allows the brushes to remain perfectly separated.
• N201: to blend between the lashes and for more detailed highlights.
• N101: for graphic makeup looks created with precision, for eyeliner and eyebrows.
• N301: to apply shadows evenly to the upper eyelid.
• N203: for blending with control and precision.
• N202: thanks to its innovative shape, it effortlessly defines the crease.
• N302: to blend and spread shadows on the upper eyelid.