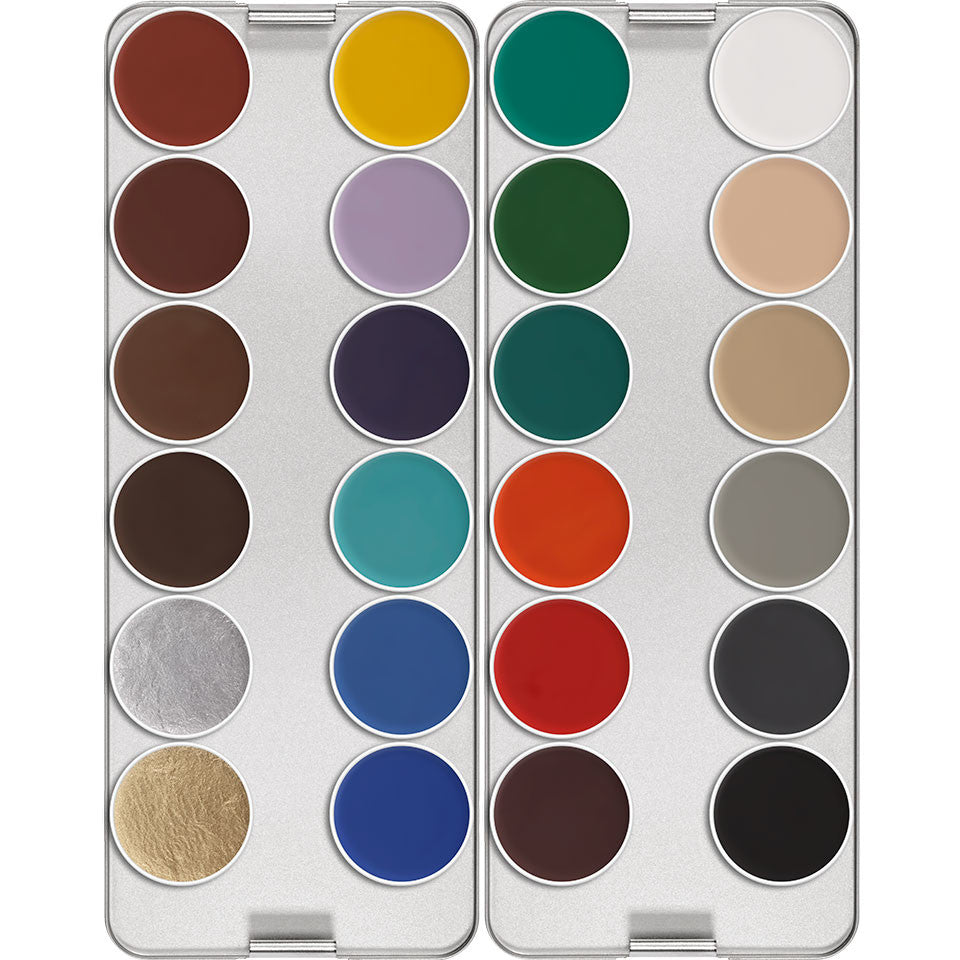 Aquacolor Palette 24 colors - K
K
Aquacolor
is a range of creamy glycerin-based makeup, with an intense and opaque color. Can be used on the face and body (body painting).
It must be applied with a brush or a slightly damp sponge. Once dry, it can be blended lightly with your hands or a towel and there is no need to set it with powder. To dilute the color, simply add water. The more water, the less opaque.
We recommend using a setting spray if your makeup is put to the test in extreme conditions. Otherwise, Aquacolor is quite resistant to smudges. However, it can be easily removed with soap and water.



Kryolan
YELLOW, ORANGE, GREEN AND TURQUOISE - Do not use in the eye area and/or mucous membranes.