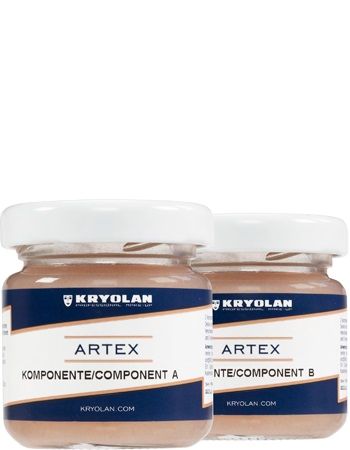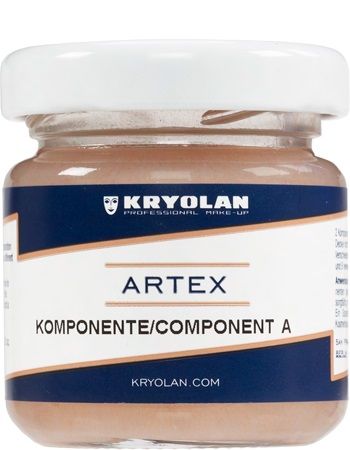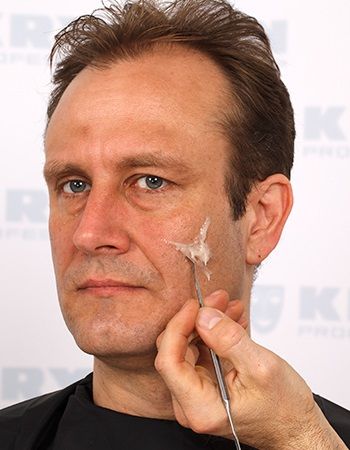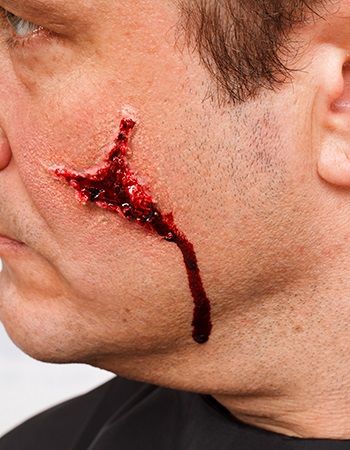 Artex is the ideal product for creating 3D effects on the skin such as wounds, scars and burns.
Kryolan SX
- Carefully mix equal parts of component A and component B (1:1) and apply to the skin. It should create the desired effect on the skin immediately after application. The healing process begins after 5-6 minutes. After the product is dry, you can then color it as desired. Once the mixture is cured and dry, it is no longer possible to change its shape. Apply powder to set and seal the color.

The product will remain flexible on the skin and can be removed by simply pulling gently.

Artex has no scent and is a product for use in special effects makeup. It is not a cosmetic product.

ATTENTION! - Use different instruments (or different sides of the spatula) to remove the components from their respective containers. Never contaminate component A with component B (and vice versa) as this could start the curing process and render the entire product unusable.
Close the packaging tightly after each use.