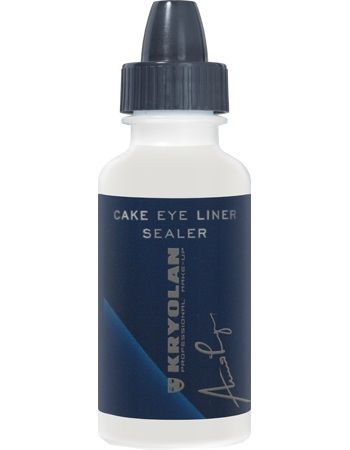 Cake Eye Liner Sealer is an innovative solution that seals the eyeliner, increases its durability and improves its resistance to humidity.

Kryolan

- A thin layer can be applied over the eyeliner, to increase its durability, and it can also be applied directly to the brush to then activate the Cake Eyeliner.

PRO TIP: Use Cake Eye Liner Sealer to activate Aquacolors and enhance their durability in face and body paints.