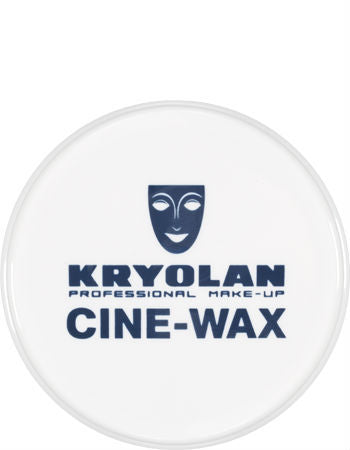 Cine-Wax is a product for creating small 3D effects.
Cine-Wax meets all the requirements for obtaining professional and camera ready results.
Easy to apply and transparent in appearance, it allows you to create almost invisible transitions and realistic results. Its adhesion properties do not require the use of Mastix to fix the product.

- 40g
Kryolan

- Use a spatula to apply the desired amount to the skin. Shape it to your liking and apply makeup to get the effect you want.
To remove, use a spatula.

PRO-TIP: Use Cine-Wax to cover eyebrows!
- Composed of a mixture of natural and synthetic waxes (contains around 50% organic substances).