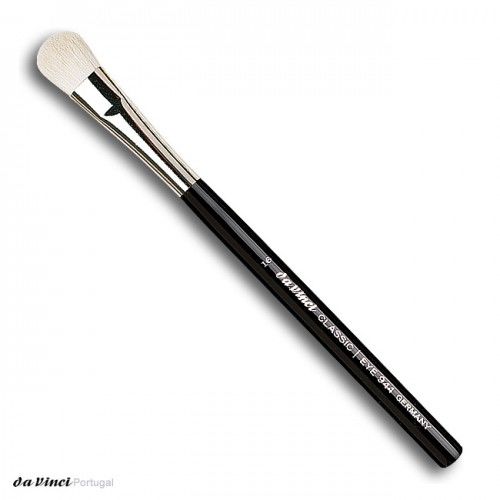 Da Vinci Classic - BLENDER/ EYESHADOW BRUSH
Eyeshadow (powder).
Works with especially soft looks/color gradations; Does not disperse powder during application; Long lasting/color stability.
uniform results; especially used with pasty products.
- To apply eyeshadow all over the eyelid and blend. Especially used with pasty products. You don't need as much quantity so you can save on your favorite products!
- Natural white pony hair: very soft and stable fibers. Nickel silver ferrule and black varnished handle.