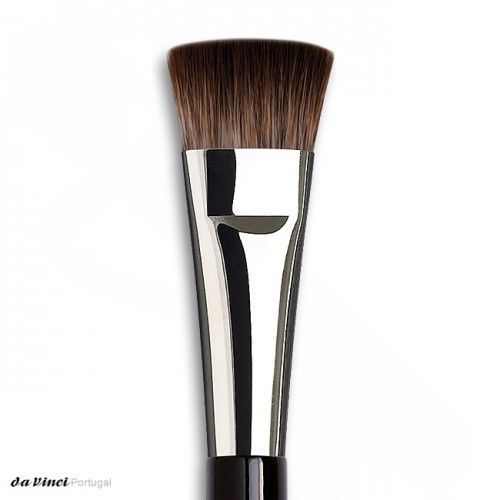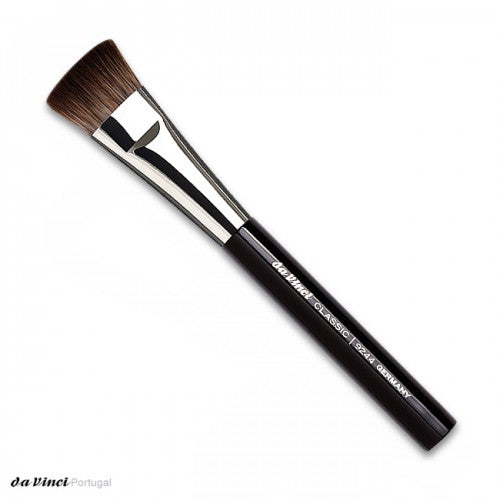 Da Vinci Classic -CONTOURING BRUSH FLAT
Modelers (powder, cream)
Due to its flat shape, certain areas such as the bridge of the nose and cheeks can be shaped more easily; Allows you to fill areas as well as precision work, when modeling/blurring contour lines.
Long term; sensitive alternative for protecting natural resources; ideal for individuals with natural fur allergies; easy to wash.
- Extra soft crimped synthetic fibers: fibers specially developed to have 'flaws' along the fiber and fine ends, similar to natural fur. Nickel silver ferrule and black varnished handle.