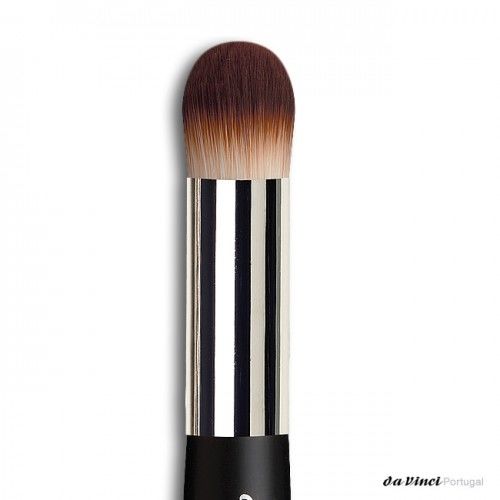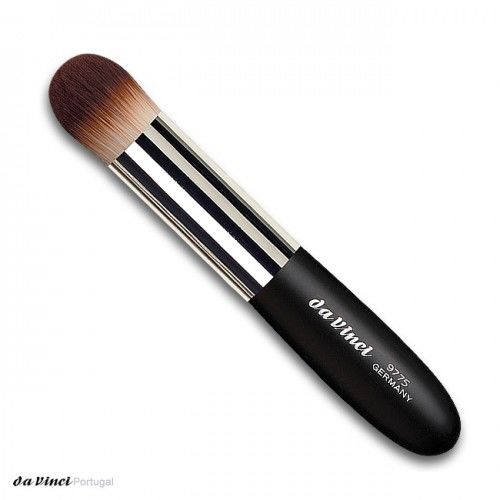 Da Vinci Classic -FOUNDATION AND CONCEALER BRUSH ROUND
Foundation (liquid, cream); Blush (in cream); Corrector (liquid, cream).
Due to the special shape it presents, any part of the face can be easily worked on; Perfect covering power with a flawless finish; Long-lasting makeup as it provides great stability to the product applied; Compared to the amount of products that sponges absorb, it is considerably more economical! The round shape is ideal for working on details in the facial structure.
Long term; vegan alternative to protect natural resources; ideal for individuals with natural fur allergies; easy to wash.
- Extra soft synthetic fibers in "cappuccino" color: fine ends similar to natural fur. Nickel silver ferrule and short matt black cable.