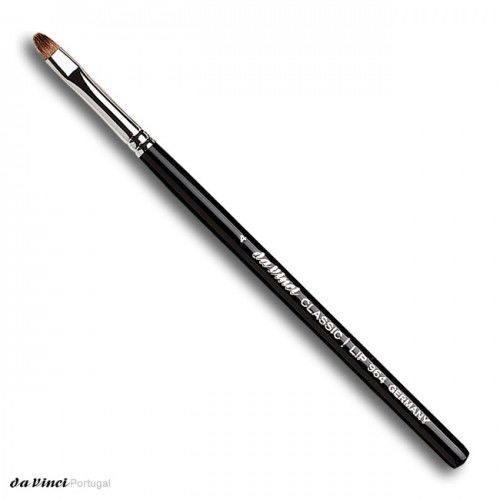 Da Vinci Classic - Lip Brush
Lipstick; Lip gloss.
Ideal way to fill areas as well as draw contours; Lipstick and gloss last considerably longer; Gets a uniform application of color.
- Natural red mink fur ('Russian Red Sable'): very elastic and stable fibers.
fine ends characteristic of natural fur. For precision/detail work.
Nickel silver ferrule and black varnished handle.