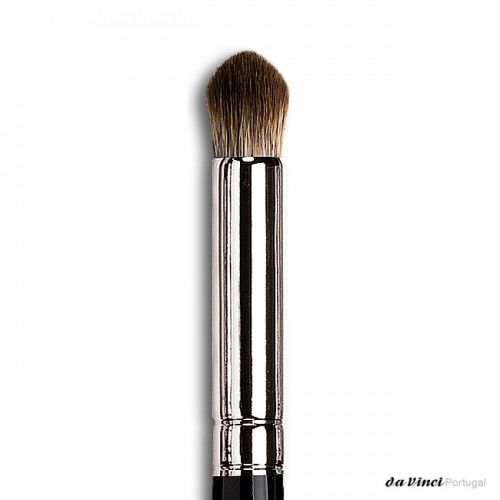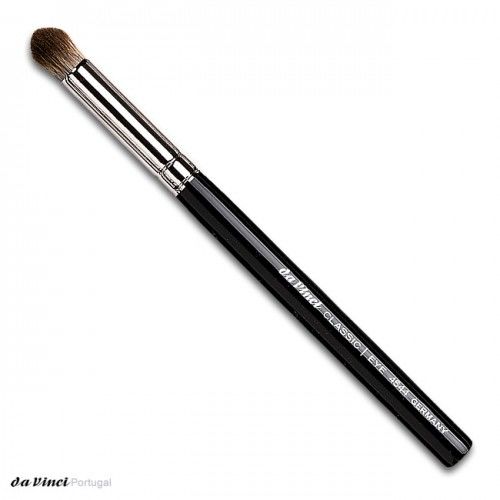 Da Vinci Classic - MINERAL-CONCEALER/BLENDER
Mineral correctors (powder, cream); Eyeshadow (powder, cream).
Due to the slightly pointed shape, it allows filling areas as well as precision work up to the inner corner of the eye; Perfect for blending eyeshadow in the crease of the eyelid; Ideal for mineral correctors obtaining high opacity results.
Long term; alternative for protecting natural resources; ideal for individuals with natural fur allergies; easy to wash.
- Extra soft crimped synthetic fibers: fibers specially developed to have 'flaws' along the fiber and fine ends, similar to natural fur. Nickel silver ferrule and black varnished handle.