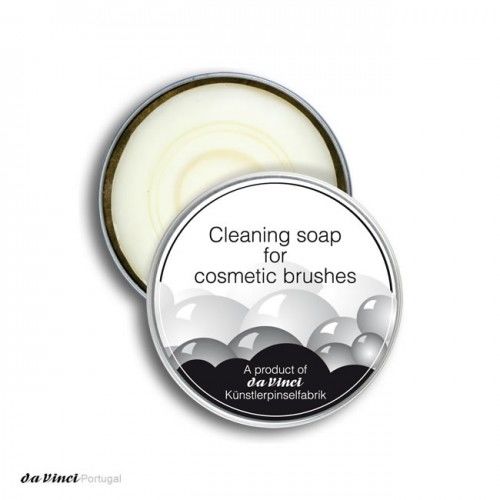 Da Vinci - Cleaning Soap for Cosmetic Brushes (85gr)
For practical and adequate maintenance of brushes, that is, a complete washing of residues that accumulate with successive uses, we recommend our DA VINCI cleaning soap! This was specially developed for the purpose.
Take care of your brushes! DA VINCI soap...
It is suitable for treating both natural bristles and synthetic fibers, keeping them soft and elastic; It comes in a hygienic, very practical circular metal box.
Available in two sizes: 40g and 85g
- Contains natural vegetable oils with properties that restore the original characteristics of the bristles. It has a pleasant lemon aroma.