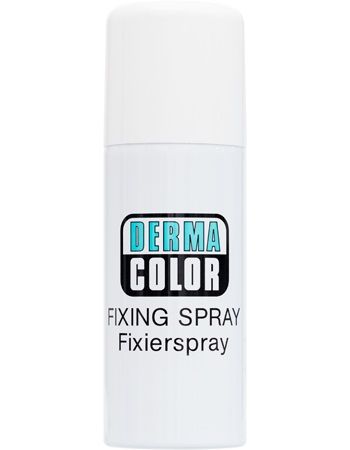 Dermacolor Fixing Spray is a fixing spray used to give extra protection to Camouflage Cream .
FOR SAFETY ISSUES, THIS PRODUCT CANNOT BE SHIPPED TO THE AZORES. WE ARE SORRY FOR THE INCONVENIENCE.

150ml packaging.

Kryolan

- Specially formulated for use on hands and neck. It should be applied directly to the skin at a distance of 20-30cm after setting the Camouflage Cream with powder.

Once dry, it will make your makeup smudge-proof. It comes off easily with soap and water.
Can be used to activate Aquacolors instead of water, for a smudge proof finish.