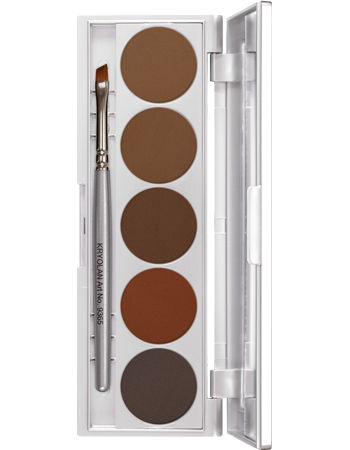 Eyebrow Powder Palette is a palette with 5 colors to fill in eyebrows and makeup. Thanks to its new formula, Eyebrow Powder offers perfect adhesion of the product to the eyebrows.
Kryola

- Apply Eyebrow Powder with an angled brush to fill in and define your eyebrows in a natural, soft or drawn-in, defined way.
This product can be applied dry or wet. In combination with Cake Eyeliner Sealer it will be smudge-proof.
Apply Eyebrow Forming Gel to give texture and definition to the hair after filling.
Remove with Eye Make-up Remover.