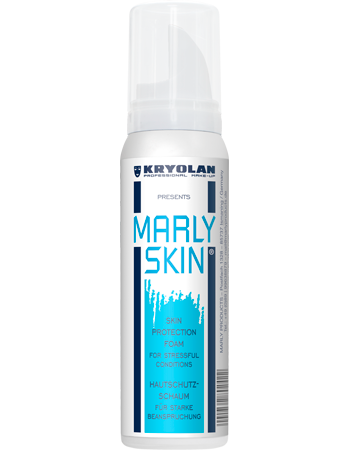 Marly Skin is a protective foam for professional use that protects the skin from possible irritation caused by the use of adhesives, latex, silicone or other materials.

- Marly Skin should be applied to dry, clean skin (free from fat or oil) before applying any other product. Apply the foam by massaging the skin well so that a protective film forms inside the skin instead of just on the surface. This "second skin" protection is guaranteed to last up to 4 hours - even if the skin comes into contact with water, soap, disinfectant or solvents.
For external use only - can be applied to the entire body.