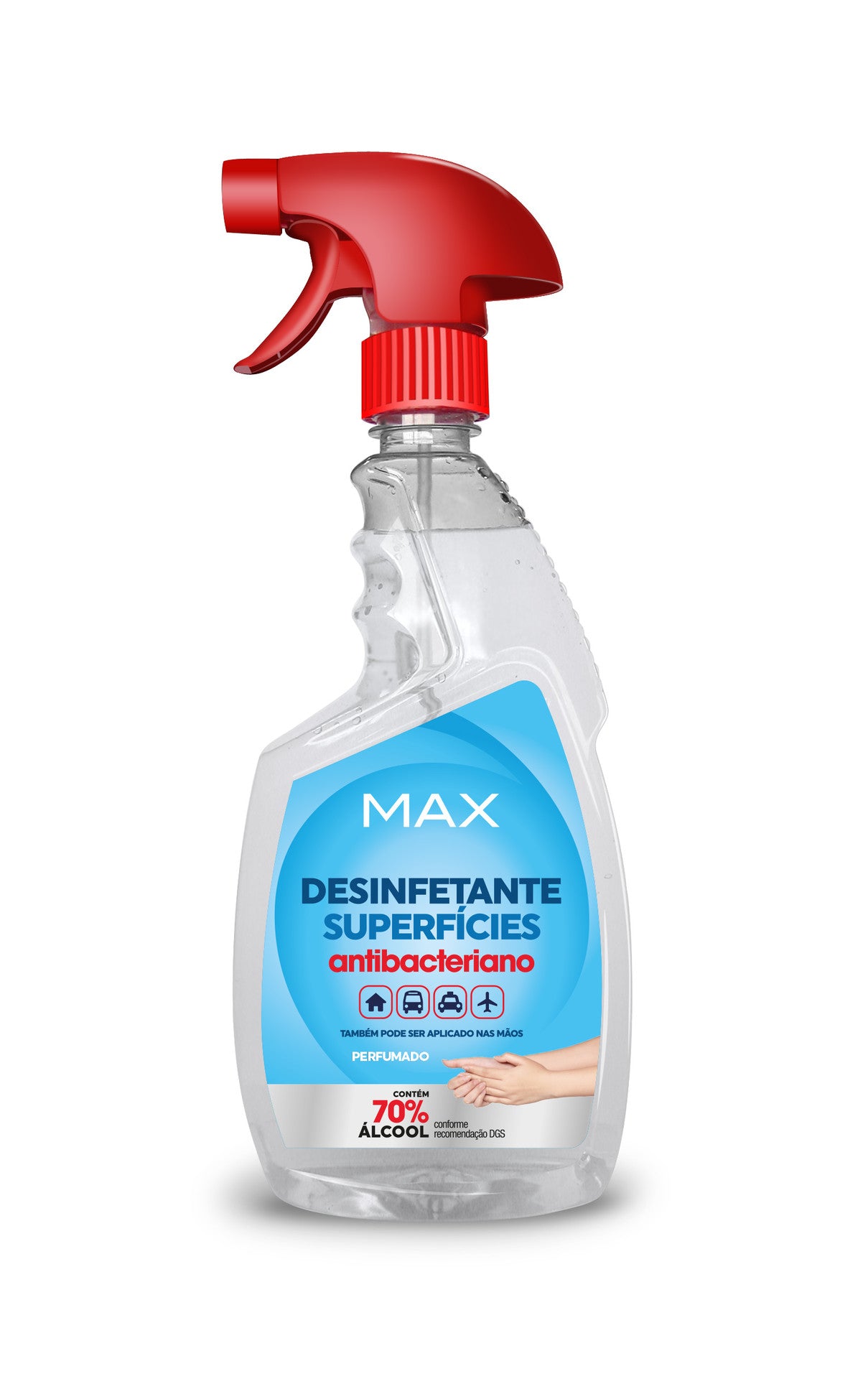 MAX Air and Surface Purifier -500ml
The best-smelling disinfectant spray for air and surfaces (70% ethyl alcohol).
Air purifier, disinfectant, deodorizer; Effective product in eliminating bacteria and viruses suspended in the air. Deodorizes and disinfects large spaces.
Its long-range spraying disperses microparticles responsible for effectively eliminating bacteria, fungi and viruses suspended in the air and surfaces.
Lemon scent.
Available in 2 sizes: 200ml and 500ml.