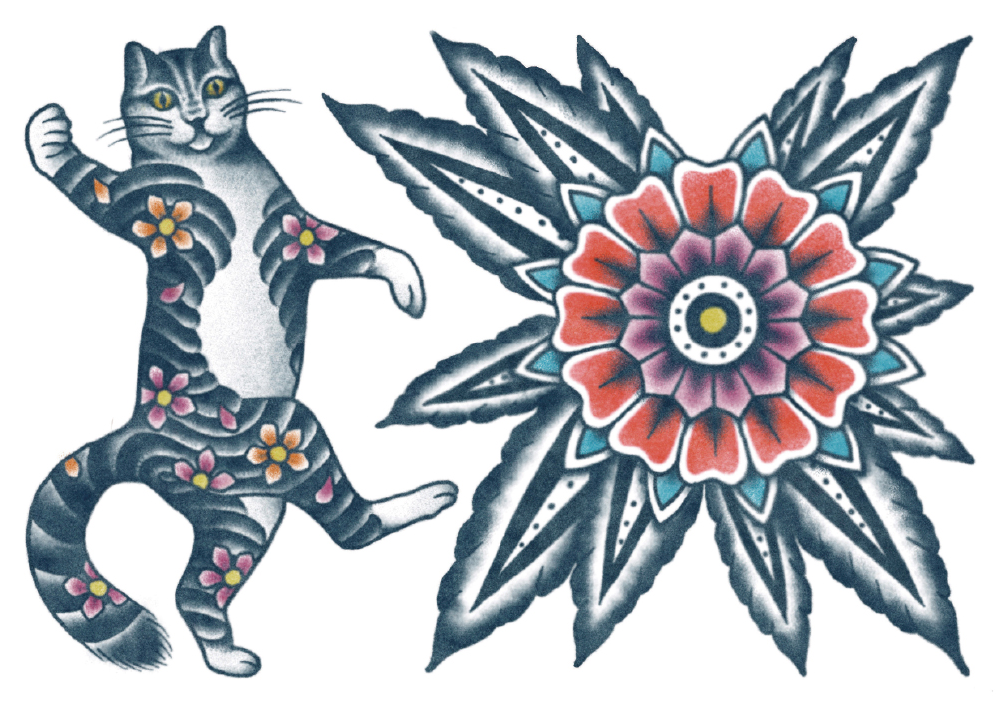 Hand-drawn temporary tattoos to achieve the realism required by today's recordings, they are easy to apply, waterproof and dermatologically tested to CE standards.

Size: 21cm x 15cm

- 1. Cut the tattoo and remove the protective film;
2. Apply facing down to the skin;
3. Moisten the paper part with cotton or a sponge soaked in water;
4. Press for 20 seconds and carefully remove the paper;
5. Let the tattoo dry.

External use. Apply immediately after opening. Do not apply to sensitive or reactive skin. Do not apply close to the eye area. Remove with 70% alcohol or make-up remover. Dermatologically tested.