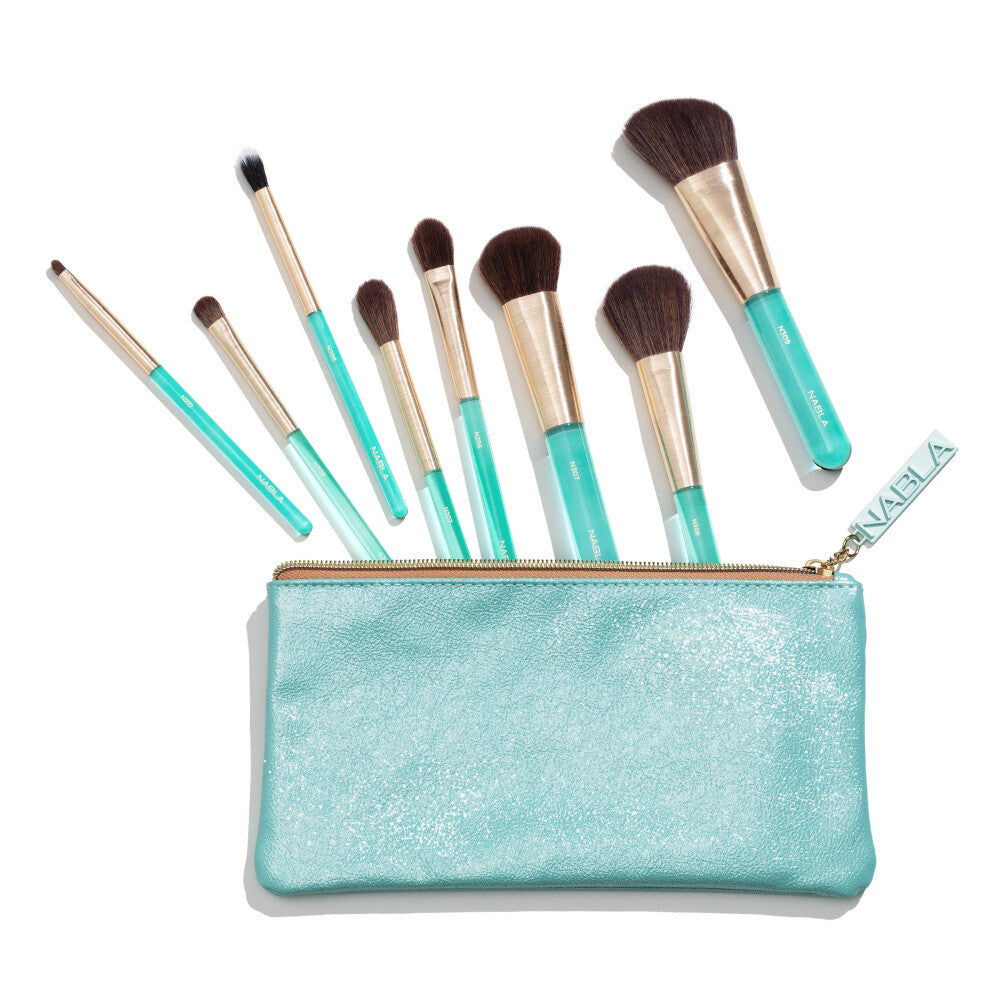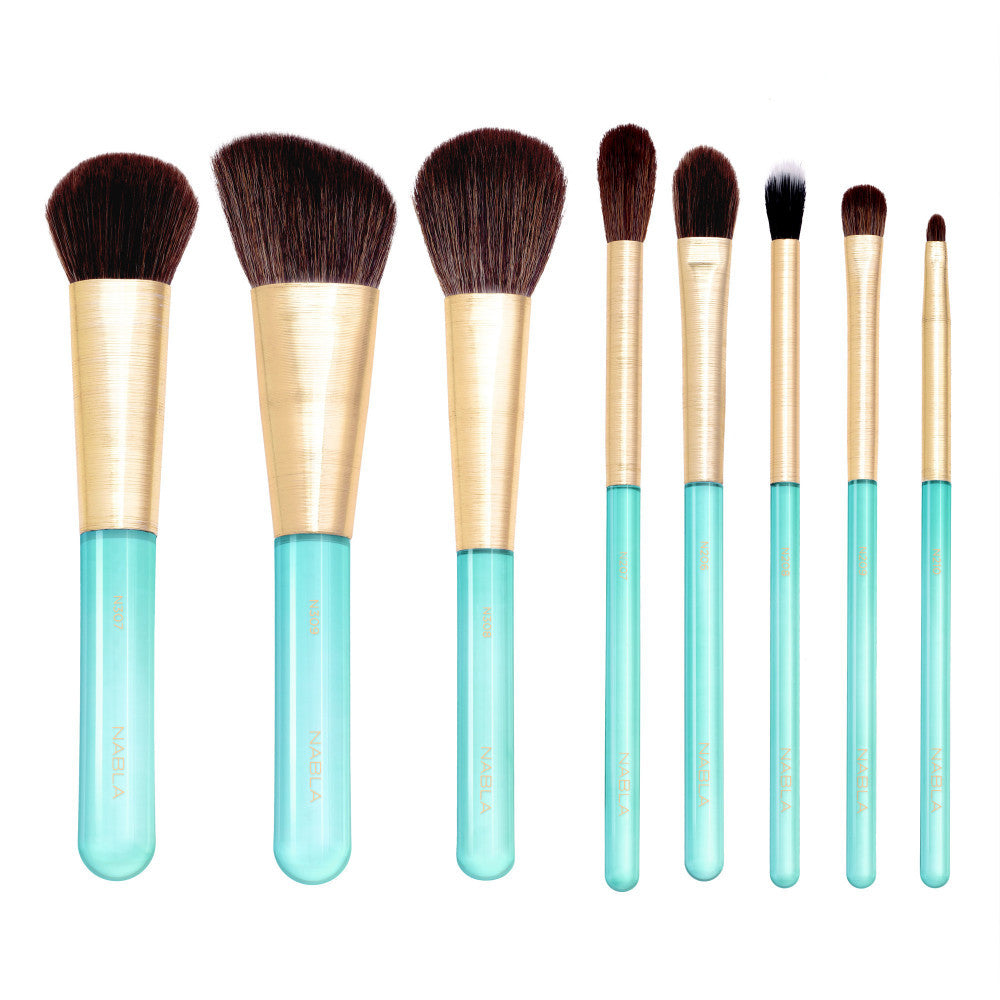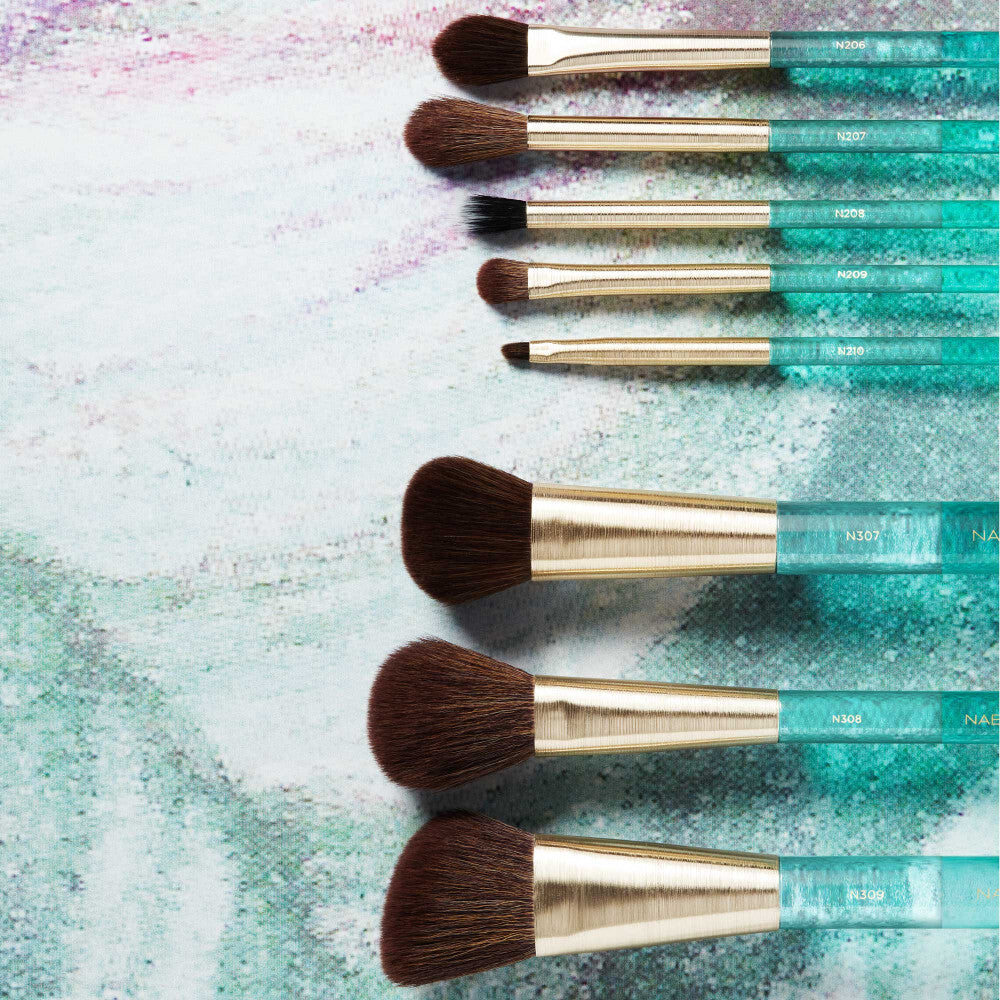 Nabla - Aquamarine Brush Set
Aquamarine Essential Brush Set is a selection of basic brushes to create a look for the face, eyes and lips. Its bristles are super soft, synthetic and 100% cruelty free. Its case is perfect for keeping brushes separate.
Kit of 8 brushes
• N307: to apply liquid, creamy or powder foundation
• N309: to apply bronzer.
• N308: to apply blush, powder and highlighter
• N207: To highlight areas of the face such as cheekbones, nose, cupid's bow and temples.
• N206: For blending creamy products such as concealer.
• N208: Duo-fiber brush, perfect for precisely applying creamy products to the face.
• N209: To apply and blend products on the upper eyelid
• N210: To blend powder or cream products into the lash line or to define lips.