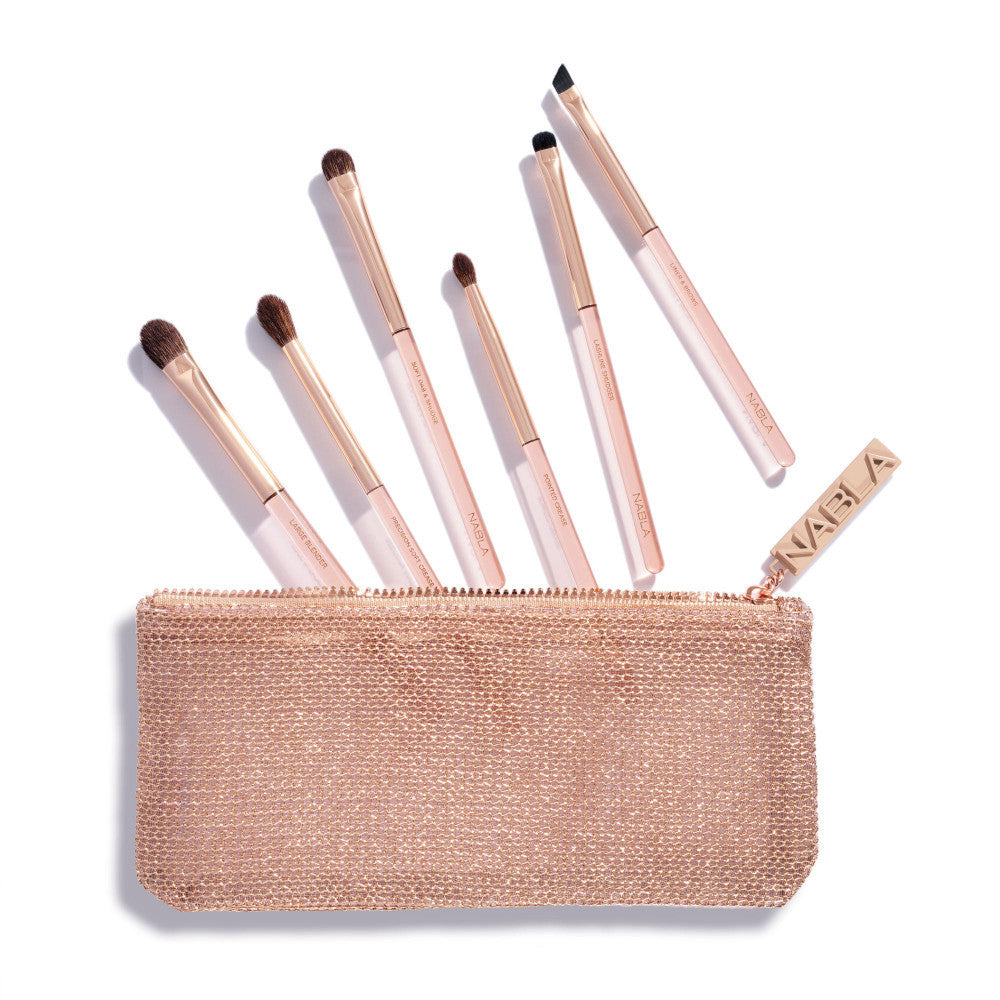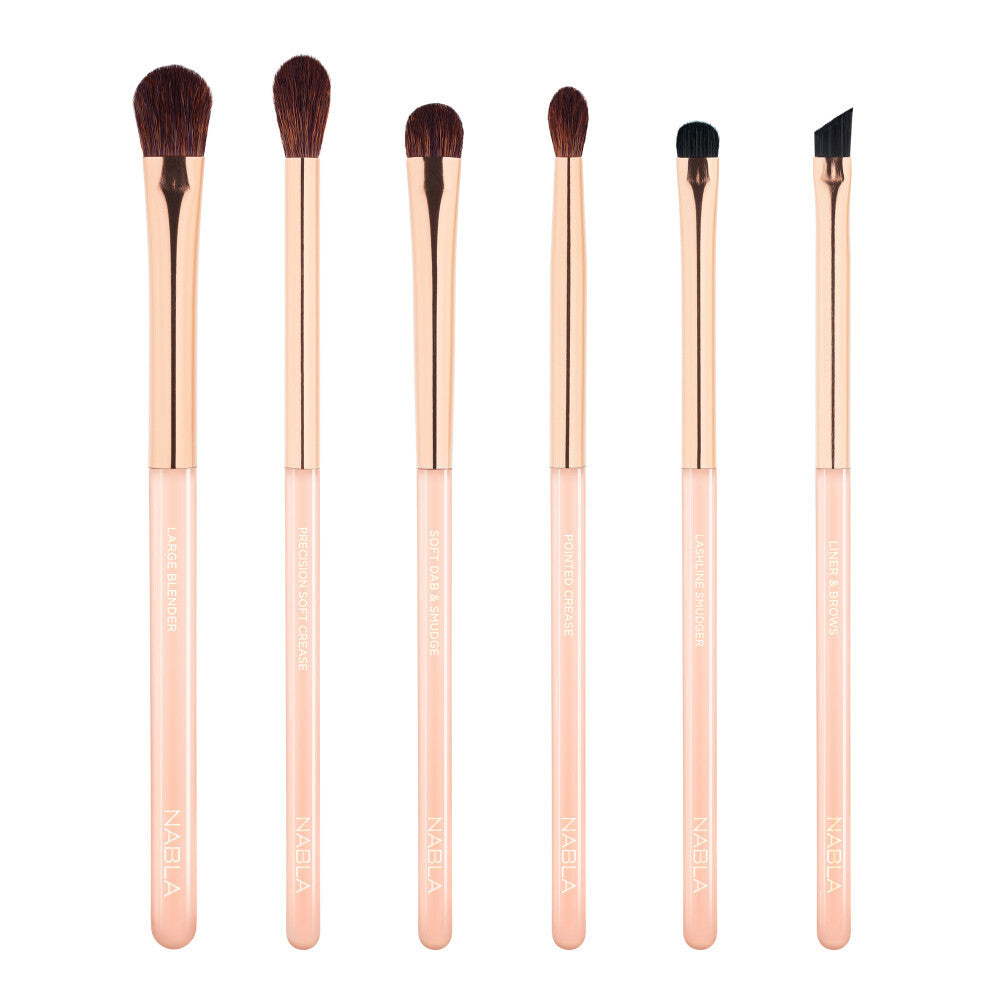 Nabla - Denude Eye Brush Set
The Denude Eye Brush Set is made up of 6 brushes selected to create any type of eye and eyebrow look. Its super soft, synthetic and 100% cruelty-free bristles perfectly imitate high-quality natural bristles.
• Large blender: apply shadows to the eyelid and creamy products including primers and concealers.
• Soft dab & smudge: for full application of shadows on the eyelid.
• Pointed crease: To create smoky eyes.
• Liner & brows: to define eyebrows or to create graphic lines with compact or creamy products.
• Precision soft crease: to define the crease with precision and add depth to the look
• Lashline smudger: for controlled smudging along the lash line.