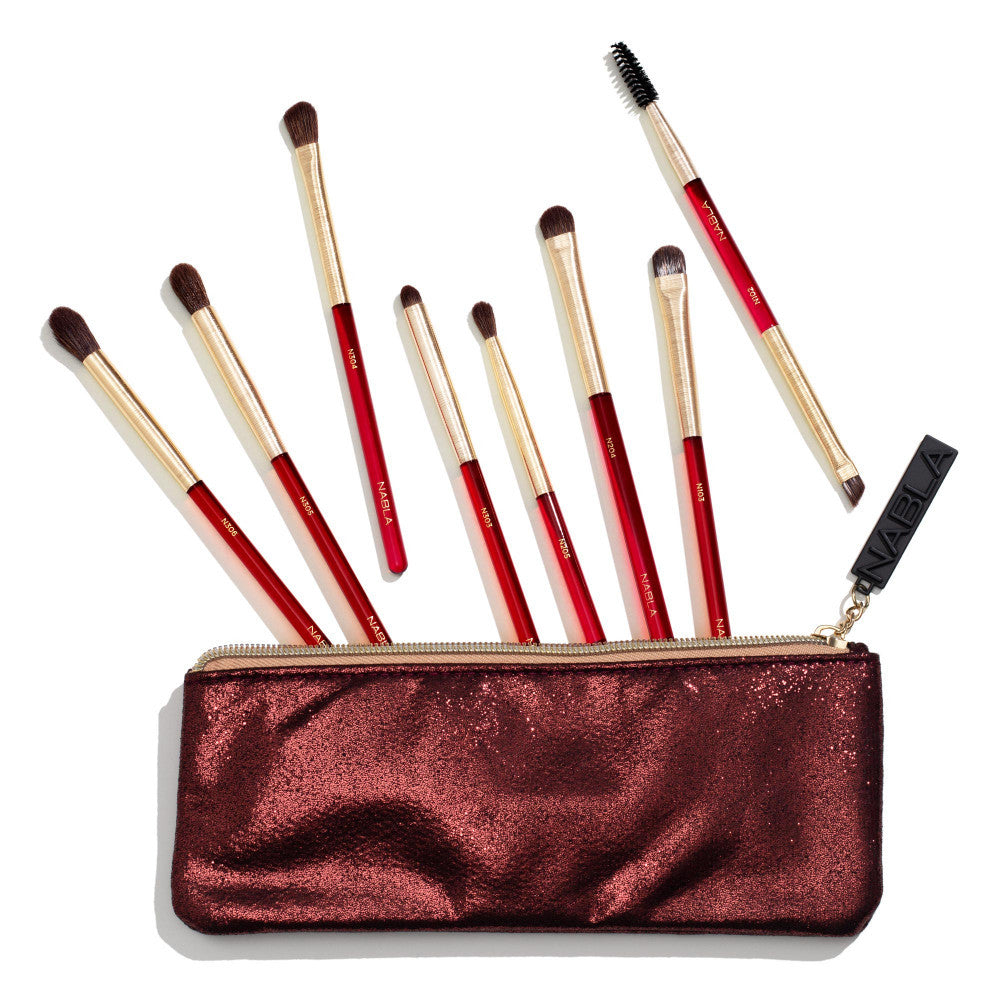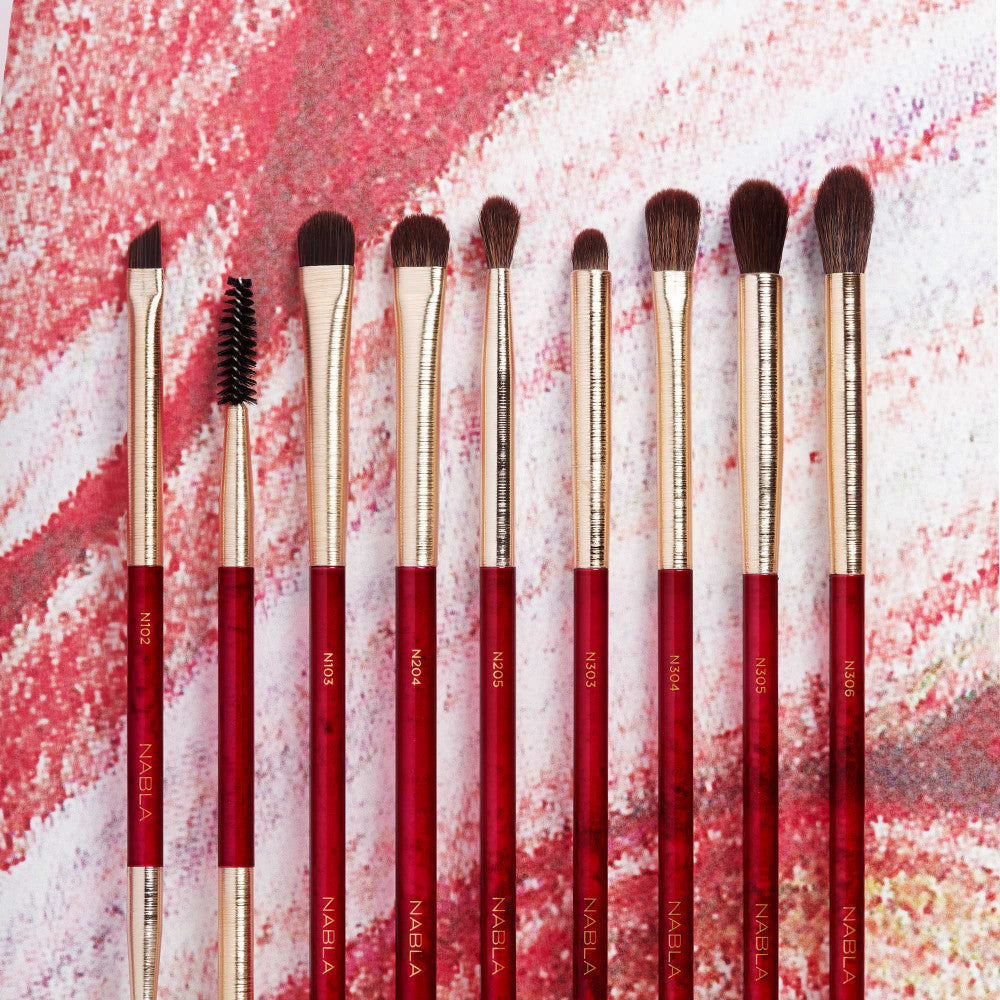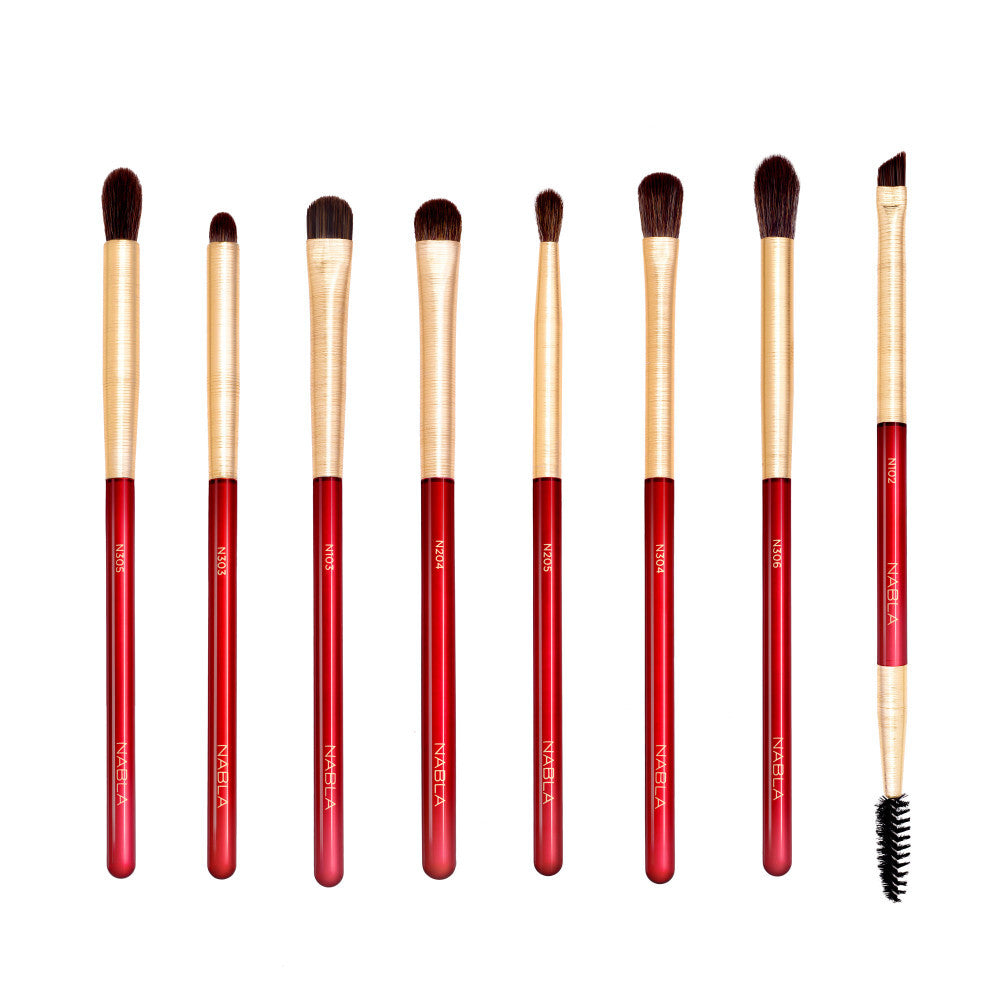 Nabla - Ruby Eye Brush Set
Ruby Complete Eye Brush Set is a selection of 8 brushes, for applying makeup to the eyelids, close to the lower lashes and eyebrows. Its super soft, synthetic and 100% cruelty-free bristles perfectly imitate the highest quality natural bristles. Your pouch keeps your brushes together.
• N305: Thanks to its shape, it is perfect for spreading concealer in the area close to the lower lashes and on the upper eyelid. Ideal for creamy products.
• N303: For blending and blending eye products along the lash line.
• N103: To define the shape of the eyes and eyebrows.
• N204: To apply shadows to the eyelid.
• N205: For blending with precision.
• N304: For blending and blending shadows in the crease.
• N306: For smoky eyes.
• N102: To define eyebrows with precision.