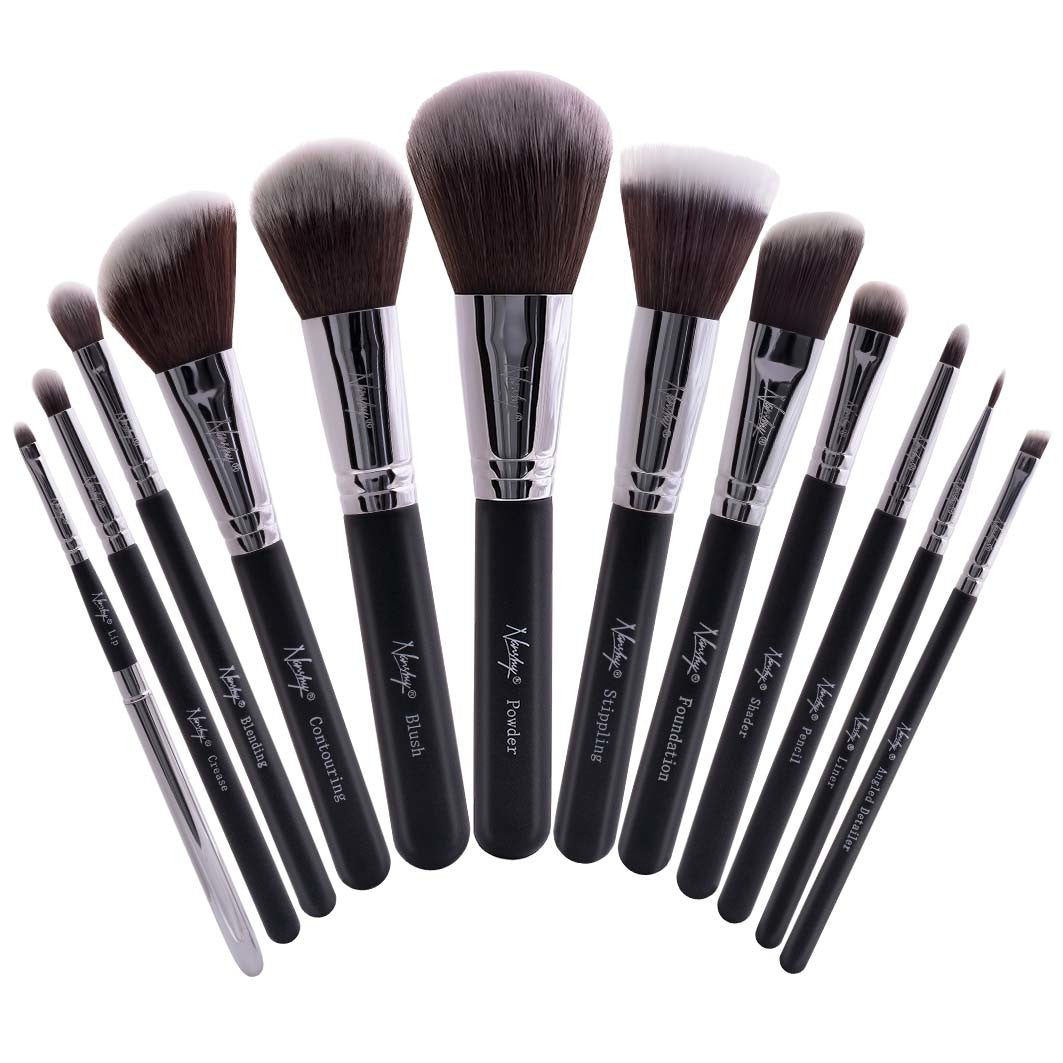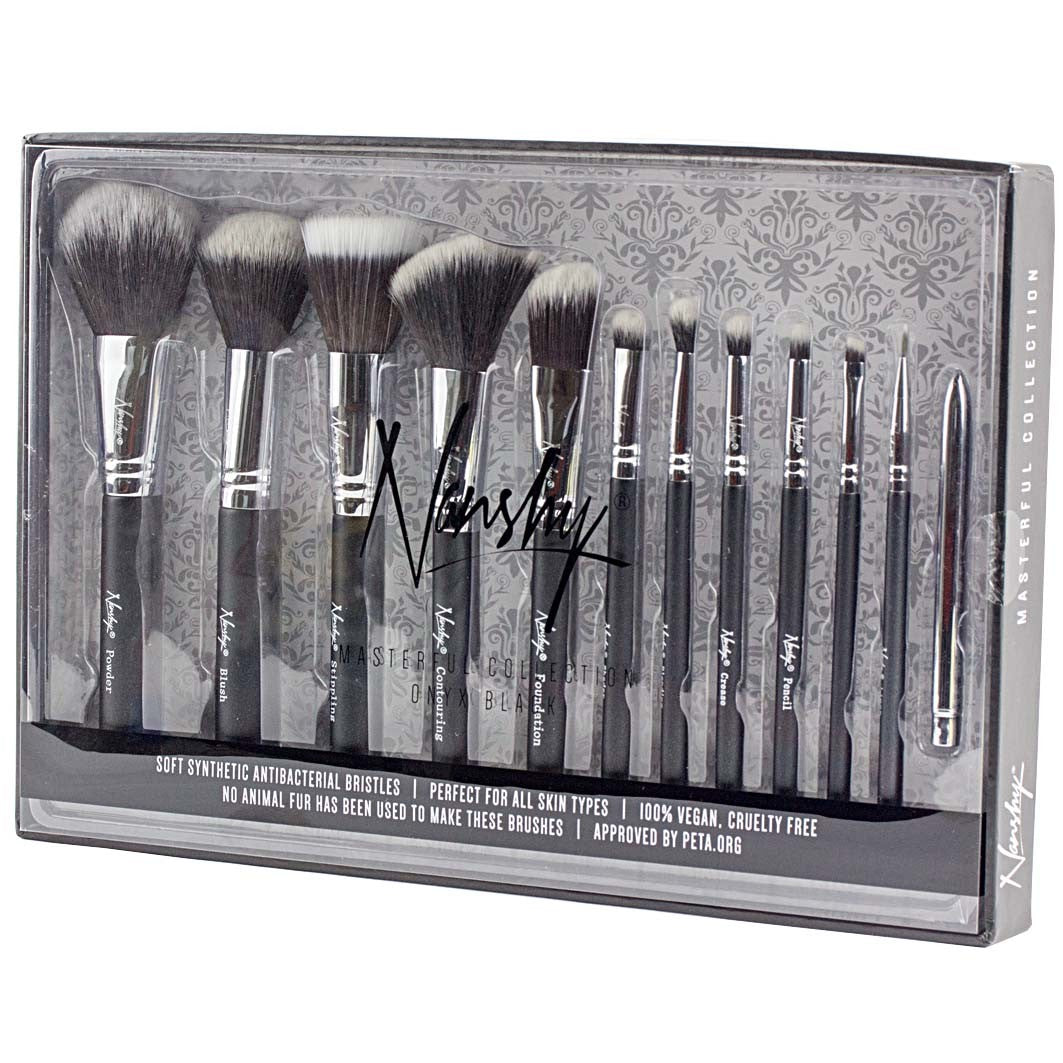 Nanshy - Masterful Collection Onyx Black
Masterful Collection - A complete kit, perfect for professionals or enthusiasts! (100% synthetic, vegan and cruelty free brushes) This kit contains:
Angled Detailer - Multipurpose beveled brush that can be used to fill in eyebrows, apply eyeliner, etc.
Crease - Perfect for creating dimension in the crease. It can also be used to correct dark circles with liquid or cream concealers.
Blending - Designed to blend and apply shadows smoothly.
Contouring - The angular cut follows the natural shape of your face, making it easier to apply bronzer, thus creating dimension and shadows. It can also be used for blush.
Blush - A dense and super smooth brush so applying blush isn't a headache!
Powder - Essential for placing powder. It can also be used for mineral bases.
Stippling - Ideal brush for a super natural and fresh application of liquid foundations.
Foundation - A classic that never goes out of style. Brush the foundation onto your face until you achieve the desired level of coverage. It can be used to apply creamy concealers.
Large Shader - Ideal for placing intense shadows on the eyelid. It's also the perfect size for spreading concealer around your dark circles!
Pencil - Pencil brush perfect for blending eyeliner, blending shadows in the lower lash area and even for spot concealing.
Liner - Super fine brush for applying gel eyeliner.
Lip - Lip brush with lid so you can take it everywhere safely.