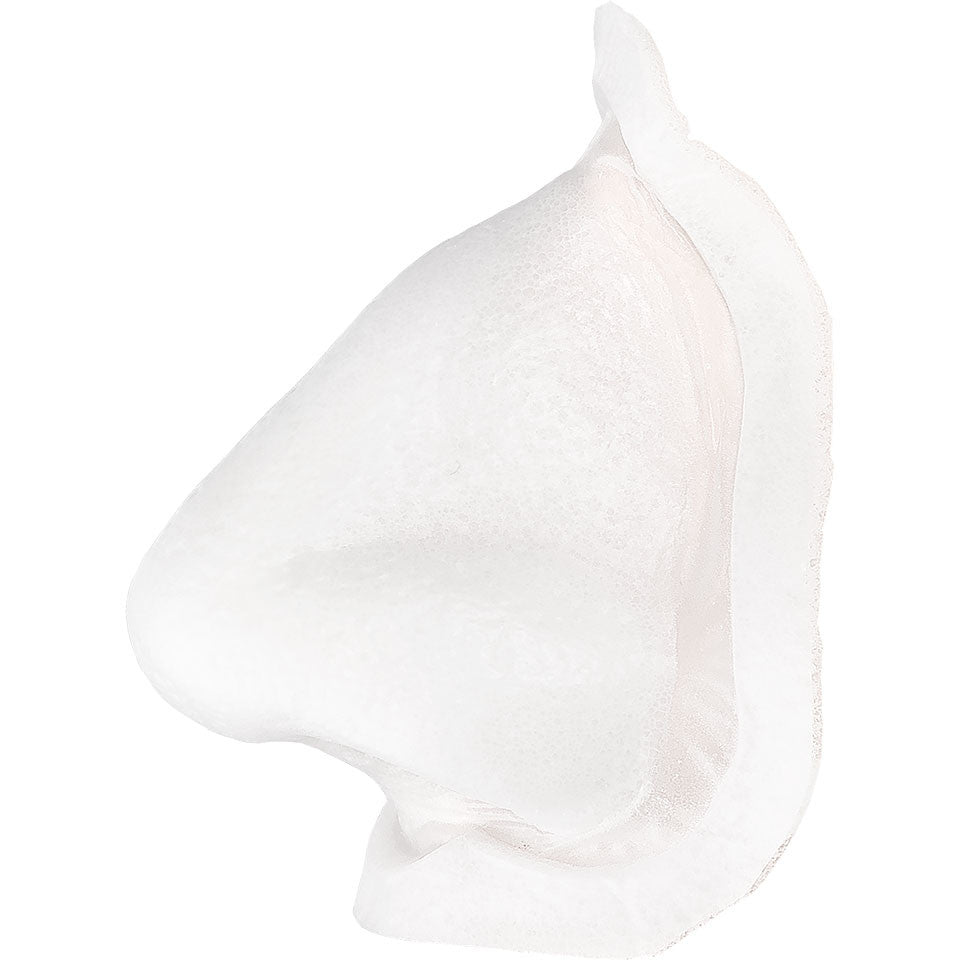 High quality foam noses. These pieces were designed as noses for characterization but were sculpted full size and very realistic. They are made of polyurethane foam and fully encapsulated in a very thin layer of syncap. This constitution means that the porosity of the foam is hidden and the match to the skin is much more realistic, it also makes it easier to paint.

It can be painted with oil paints, common bases or alcohol paints. The syncap layer can be diluted with acetone which makes the transition to the skin very smooth.

The internal measurements of the prostheses are approximately 6cm in length and 7cm from nostril to nostril. The piece is flexible within its limits and will fit noses that are up to 7.5cm long and 8cm wide.

- Installation instructions come inside the box.