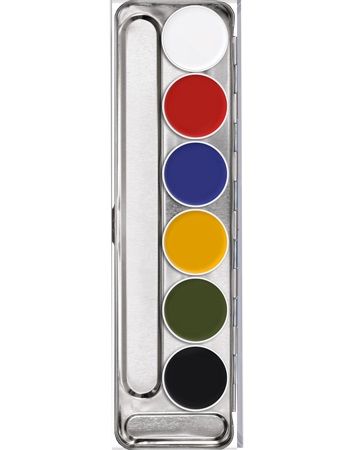 Supracolor Palette 6 colors - A
Supracolor is a range of creamy, oil-based makeup, with an intense and opaque color. They are particularly suitable for creating color transitions, as they are very effective for shading. They are also recommended for creating realistic effects on the skin - coloring wounds, for example.


Unlike Aquacolor, they are not smudge proof if they are not fixed with powder and setting spray.
Kryolan