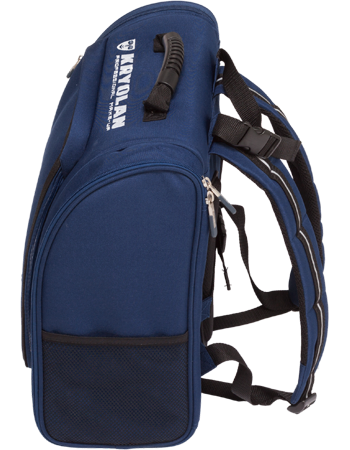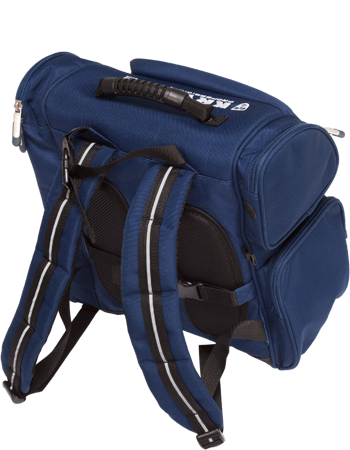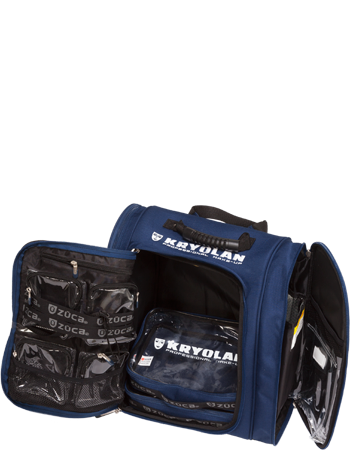 A perfect backpack for makeup artists or hairstylists! Used for small jobs or as a complement. It has a thermal bag that allows you to place the hair irons while they are still hot. All this with the incredible robustness that only the ZUCA brand offers Includes: 2 Small Utility Pouches (7 cm x 17 cm x 28 cm)
Specifications:
Use the 4 clear vinyl pockets in the trunk opening panel to store smaller items. It also includes a super convenient strap for attaching hair clips/pins!

Includes two organizing bags and has capacity for 4.
Includes a mesh bag with a strap so your dryer can be safely stored and secured when not in use.
Thermal bag to place irons and hair straighteners while they are still hot, without having to wait for them to cool down.

It has straps so you can attach your Artist Backpack to any other Zuca.
Padded back and ergonomic shoulder straps.
Can be used as cabin luggage.
Measurements: 
Height - 410 mm
Width - 410 mm
Depth - 180 mm